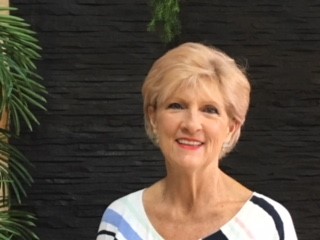 Mary Casey
I established Nursing Group in 1993. Being a registered nurse, I saw a need back then for quality nursing care in the community.
My goal was, and always will be, to provide a service that not just meets the needs of people in our community, but to ensure that those who are most vulnerable receive care in a dignified way with love and compassion.
We ensure that our Service Users are safe and secure, and our promise is that no one will ever be left without essential care. We have efficient systems in place to ensure this. Always keeping this in mind has served us well. Since our humble beginnings we have grown in many ways. Today we employ almost 100 nurses and carers across NSW including our rural areas.
As well as focusing on clinical skills, we concentrate on soft skills such as empathy, effective communication and understanding. This enables us to deal with the most complex of cases. We are often presented with cases other services couldn't manage.
Our staff are the backbone of our organisation. We have many staff members who have been with the organisation since the very early days.
We keep up to date with all the changes in the industry and therefore our goal posts are always being moved. We love changes and challenges; we see them as opportunities to grow both physically and intellectually.
Our Service Users are our greatest teachers. We seek their information and feedback so that we can learn and adapt. We are known to 'do' not just 'say'.
We are now over 30 years of service provision and we continue to aim high!
We always have the best of intentions in everything we do; we are happy to learn from our experiences and to enjoy the journey.
This has been our plan since the start and therefore we know that our next phase will be bigger and better than ever!