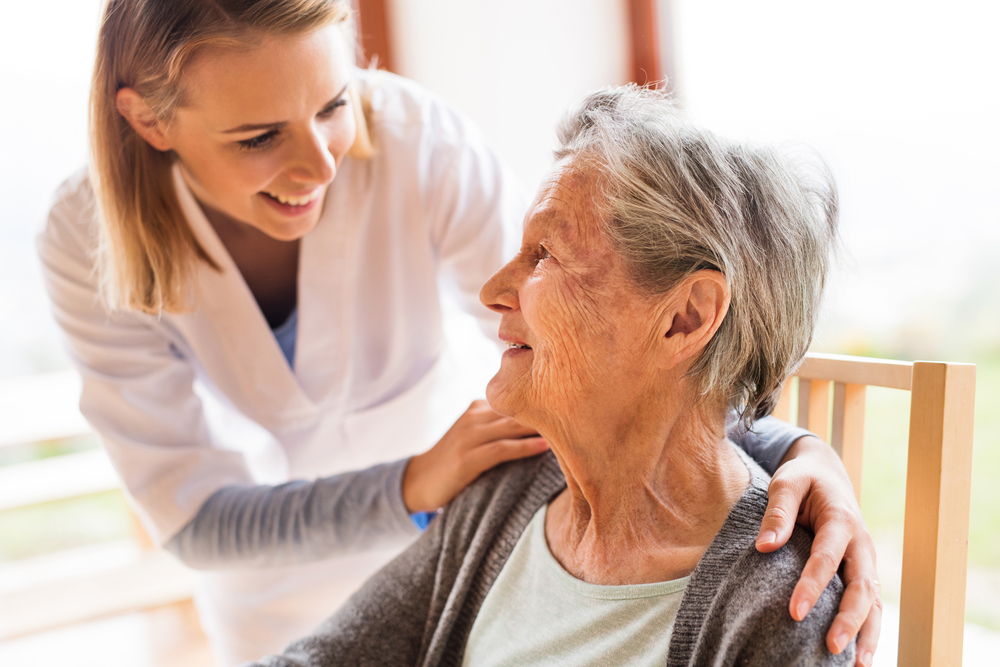 THE BENEFITS OF JOINING THE NURSING GROUP TEAM
Nursing Group is the place for skilled, compassionate and goal-achieving care professionals.
Our organisation has been caring for Australians for 30 years and we would love you to join us in our commitment to creating a healthy community.
Our people have always been at the heart of the Nursing Group organisation. We have a significant number of long-term staff that help support new members of our growing family. With our strong connections and caring culture you know you are joining the right team
Joining our team as a care professional means belonging to a well-regarded organisation that looks after its workers by offering great benefits:
Opportunities to grow, progress and advance your career
With jobs at all levels there is great scope for career progression
Local work
We encourage working close to home
Flexible shifts and work arrangements
Competitive rates
Train as you learn opportunities
On the job training, additional mentoring, online self-paced learning courses, conferences
External further training
We support staff undertaking approved further study
Reputable employer that delivers secure wage payments by EFT.
Care work is truly universal work. Joining the Nursing Group team provides you with the security of good working conditions and a long-term career ahead.
If you are considering joining or returning to the caring professions, there are many rewarding pathways. Talk to our Employee Liaison Officer about training up for current caring roles. With our help you can explore the great opportunities in care work for:
Retirees re-entering the workforce
New parents who seek well paid casual work
Students seeking stimulating shift work
Males qualified in non-traditional vocational roles
Overseas students who can commit to good long-term work in Australia
Staff with disabilities who seek work opportunities.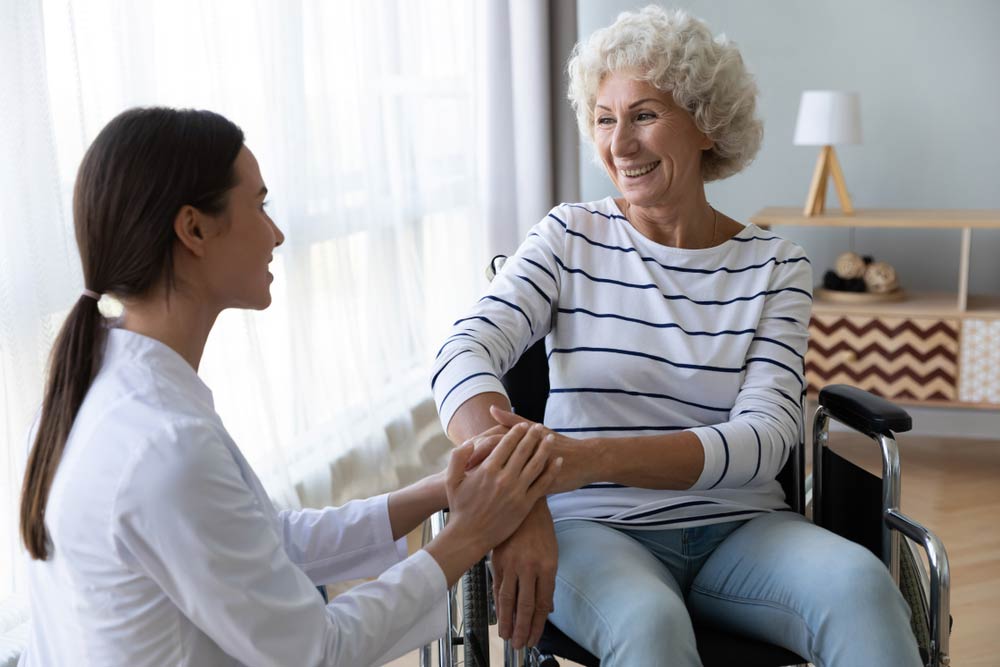 There are excellent further incentives for Nursing Group care workers, including:
Team hub (Rostering app and Closed Facebook Group)
Access schedules, training modules, client and work documents online, and have access to mentoring, peer support, and great discussion platforms
Free uniforms
Uniforms provided for all nursing and support staff
Employee assistance program
Support for your health and wellbeing including counselling
Rewards and recognition program
We award team members who make an outstanding contribution and celebrate their achievements
Reimbursements for training time
Community Service Leave
Refer a friend reward
Mary Casey Award
Quarterly and yearly appreciation scheme that recognises the high, and quiet achievers of our Care team
Leadership development
Our team are experts at finding the right roles that can really enrich your working life. We can match staff with clients of similar interests/cultural/linguistic backgrounds.
Here's what they have to say:
"I started at Nursing Group as a Newbie Nurse, fresh out of student world into reality, from working on Mannequins straight on humans and found my love to be a Nurse in no time just because working for Nursing Group is like finding a rare mix of work-life balance, being appreciated and valued as an asset and working with some of the most sweetest, kind, talented and passionate people who value patient/clients and have them as equal to any other humans on earth.
The thing I love about Nursing Group is that they are true to their core values and they make sure that their workers are gaining knowledge as they work and keep moving up the ladder, they always treat us like family and make sure we are happy, inspired, motivated and safe. To sum it up, Nursing Group is a amazing place to work and the management makes it even better."
Shadia
"Having worked for Nursing Group for the last 15 years have been very rewarding. Love what I do enjoy the flexibility to work as little or as much hours as I need. If I had to recommend this company it would be my greatest pleasure to do so. The staff are very friendly and eager to help.
Nursing Group in my opinion was built from the ground up with lots of love from the founder Mary Casey a woman with a lot of wisdom and an understanding of what is needed in the community."
Grace
Nursing Group Pty Ltd is committed to providing a safe workplace and is committed to providing and maintaining a safe and healthy environment for its employees, clients, contractors, and visitors.
In demonstrating duty of care, Nursing Group will make every reasonable effort to provide a working environment that minimises incidents of risk or personal injury, ill health, or damage to property.
This includes:
Providing employees with appropriate training
Providing safe equipment and safe systems of work
Regular consultation on health and safety issues
A safe working culture is the responsibility of everyone and in demonstrating duty of care, Nursing Group Pty Ltd will make every reasonable effort to provide a working environment that minimises incidents of risk or personal injury, ill health, or damage to property.
Responsibilities include:
Identifying, assessing, and controlling risks that may arise in the workplace.
Providing information concerning such risks and implement training and supervision of employees and clients to ensure safe working practices.
Giving employees and clients the opportunity to participate in health and safety decisions that affect them.
Following open disclosure principals when dealing with relevant safety incidents
Nursing Group will also endeavour to comply with all Australian Government and NSW Health Department guidelines and restrictions surrounding the Coronavirus COVID-19.
All employees of Nursing Group are required to abide by these guidelines and restrictions. Nursing Group will communicate with all employees any relevant updates or guidelines that are issued.
Nursing Group is committed to ongoing consultation to promote the safety of all employees and clients.
Now recruiting
Nursing Group always welcomes caring and engaged care workers with a minimum Cert III in Disability or Aged Care, Assistant in Nursing qualification.
We can accommodate care workers who wish to be engaged on a casual basis with flexible availabilities.
We would love to hear from:
Registered and enrolled Nurses
Assistants in nursing
Personal care attendants
Domestic assistants
This month we have special opportunities to Join our Team…